Why Us
Project Managers offering our clients professional and contractual advice on all construction matters. Led by PW Fellow Member of the Chartered Institute of Builders and full member of the APM, supported by a team of English and Spanish speaking architects and technical architects.
JOHNSON & WILKEY ASSOCIATES value their client's service and strive to provide both private and corporate clients complete support from initial concept strategy through to final completion and handover, returning to strategy stage once again.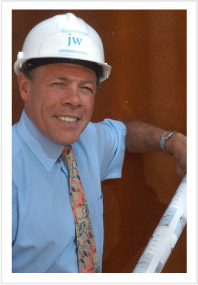 Within the team a Managing Director with over 30 years of experience in the Construction Industry on projects, ranging from high rise housing developments to large civil engineering projects.
A record of successfully managed projects incorporating both the UK and Spanish systems and attitudes.
Able to offer our clients, a full understanding and experience in the various contractual procedures available and their suitability as well as the economical, legal considerations and their effects upon the projects.
Qualified team members of the recognized Colleges, experienced in working on behalf of both the "contractor side" and "client side" of the project team.
Full member of the Association of Project Managers and a Member of the Chartered Institute of Builders.
Successful record of completing high quality developments.
Clients appointments Monaco Ocean Village, Iceland Overseas Supermarkets, Banner Homes, Carrington estates SL, Rodelsa,
Whitecliffe S.A.
Fluent English and Spanish spoken.